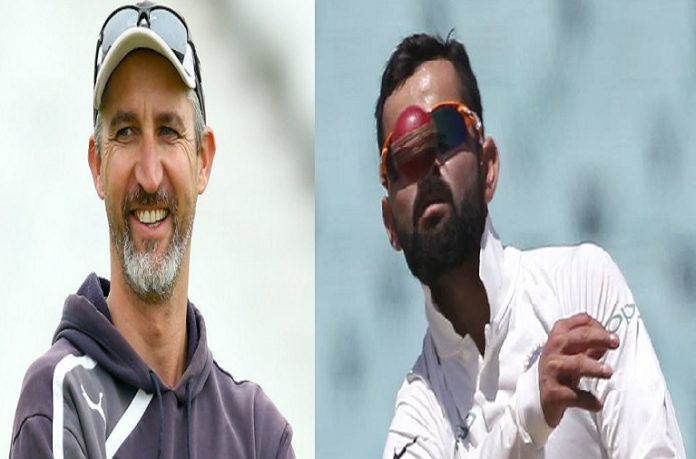 One of the most talented bowlers of his time for the Aussies, Jason Gillespie has warned Australian Cricket Team, not to take, Indian skipper and sensation, Virat Kohli.
The retired medium pacer has labeled  Virat Kohli, as one of the most important wicket of the tour.
Kohli has perfectly replaced VVS Laxman as the most fierce Indian batter against the yellow brigade of Australia.
Gillespie believes that every bowler must bowl their every ball as best delivery, when Kohli is comes to the crease.
" You need to be switched on from ball one, because if Kohli has faced 20 balls and he has got more than 10-15 runs, he usually gets a significant score" claimed the legendry bowler.