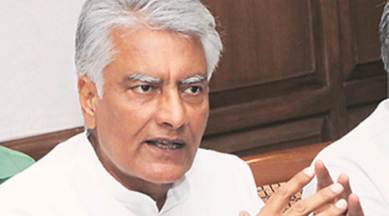 Chandigarh – Former Punjab Pardesh Congress president Sunil Jakhar bade 'good bye' to congress amid 'Chintan Shivir' is going on in Udaipur.
Jakhar shared his 'dil kee baat' in long 35 minutes video on Facebook. He sounded quite annoyed with the action taken by the party towards him by sending notice for anti party activities. Reacting to such decision taken by disciplinary committee , he said his four generations have been serving party for last long years and he was not expecting all that what had happened.
National Lok Adalat held across state; 1,45,779 cases heard before 336 benches
Referring to High Command, Sonia Gandhi, Jakhar asked if she knew whether he was holding any position or not when the party made an announcement to take all the positions back from him.
Jakhar said it was Ambika Soni who had given awkward statement during election time by saying the Sikhs would not tolerate any Hindu leader as chief minister in Punjab. Jakhar said that the senior congress leader and close aide Soni is responsible for the unnecessary rift within the partyline.
The 68 year old leader parting ways with age old Congress party seemed quite 'heartbroken' said 'goodbye' with heavy heartedly. He also spoke about various problems the party is facing at the moment.