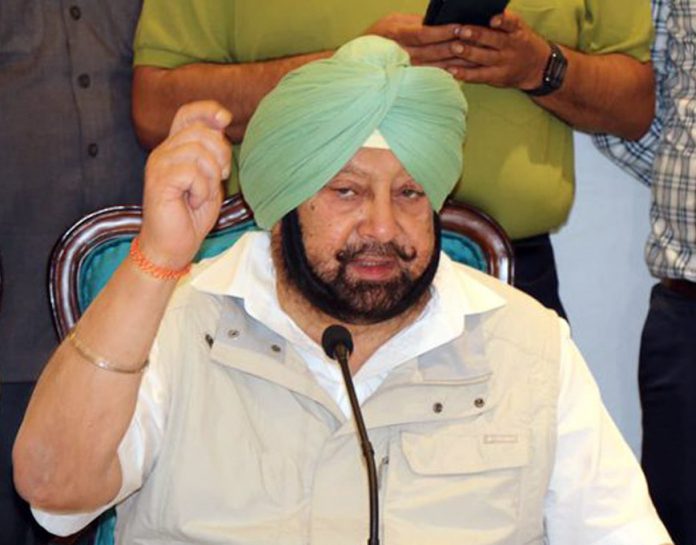 Chandigarh, November 11:
Immediately after the launch of second phase of ambitious Smart Village Campaign by the Chief Minister Captain Amarinder Singh, as many as 17440 development works have been commenced in the various Gram Panchayats across the State so far at an outlay of Rs. 327 crore to ensure holistic rural development.
ये है दुनिया की सबसे कीमती चीज़, हीरे-जवाहरात भी पड़े फीके || P.K Khurana ||
Notably, Captain Amarinder launched the second phase of SVC on October 17, 2020 after successful implementation of its first phase, which was launched in 2019 for the execution of 19,132 works at a cost of Rs. 835 crore. The first phase of SVC included works like; Renovation of Ponds, Street lights, Parks, Gymnasiums, Community Halls, Drinking Water Supply, Model Anganwadi Centres, Smart Schools and Solid Waste Management thus making villages in Punjab self sustaining by providing enabling environment.
शरारती तत्वों की नहीं अब खैर, ऐसे रहेगी हर जगह पर नज़र 
On the directives of Captain Amarinder, 48910 development works are being taken up during the second phase of SVC at a total cost of Rs. 2775 crore with focus on "Har ghar pakki chhat" i.e. to provide the rural poor with better housing facility. While doing so, focus shall be on 'inclusive' growth, i.e.  to  include  households such  as  Women  Headed  Households,  persons  with  disabilities,  critically  ill persons, families of martyrs, scheduled castes, besides taking up 750 sports stadiums in the rural areas for development.
According to an official spokesperson, various sources of funding the aforesaid projects under phase II to spruce up rural development included 14th Finance Commission grants (Rs. 1088 crore) and 15th Finance Commission grants (Rs. 694 crore), which have already been released to 13265 Gram Panchayats in 22 Districts while other sources such as MGNREGA, Rural Development Fee (RDF) and own sources of Gram Panchayats are also being made available to ensure timely completion of these development works.
Pointing out further the district-wise details, the spokesperson also said that in Faridkot 686 works have been started at a cost of Rs. 15.85 crore, 671 in Tarn Taran (Rs. 39.86 crores), 1754 in Jalandhar (Rs. 21.30 crores), 1493 in Patiala (Rs. 27.08 crore), 781 in Fatehgarh Sahib (9.59 crore), 602 in Pathankot (Rs. 12.97 crore), 897 in Ludhiana(13.79 crore), 833 in Shaheed Bhagat Singh Nagar (Rs. 18.27 crore), 512 in Rupnagar (Rs. 7.03 crore), 526 in S.A.S. Nagar (Rs. 4.15 crore), 815 in Sri Muktsar Sahib (Rs. 14.47 crore), 773 in Amritsar (Rs. 16.44 crore), 1491 in Hoshiarpur (Rs. 16.60 crore), 1423 in Gurdaspur (Rs. 22.86 crore), 762 in Bathinda (Rs. 23.20 crore), 469 in Mansa (Rs. 7.17 crore), 601 in Kapurthala (Rs. 10.02 crore), 709 in Sangrur (Rs. 15.58 crore),  520 in Ferozepur (Rs. 7.31 crore), 177 in Barnala (Rs. 3.70 crore), 341 in Moga (Rs. 13.25 crore) and 604 in Fazilka (Rs. 7 crore).
-Nav Gill