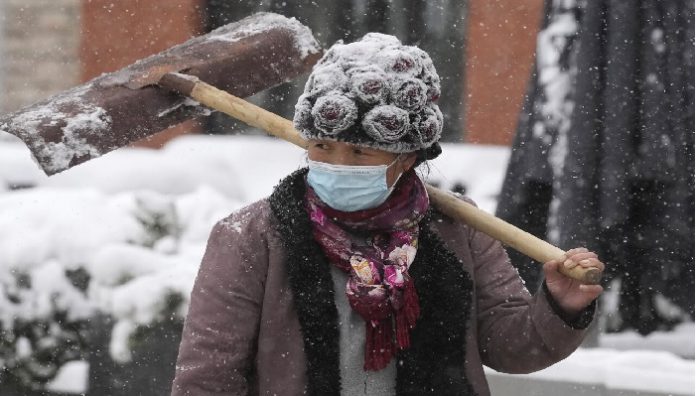 Beijing: Meteorological authorities of China issued 'Yellow' alert on today for heavy snow. China's Meteorological authorities said on Thursday that from morning of the today to Friday in Tibet, Gansu, Shaanxi, Henan, Hubei, Hunan and Anhui snowfall expected 4 to 7 degree Celsius.
Sanyukt Samaj Morcha : Rajewal ਨੇ ਕਰਤਾ ਵੱਡਾ ਧਮਾਕਾ, ਪੱਟ ਲਿਆ ਵੱਡਾ ਕਾਂਗਰਸੀ ਲੀਡਰ | D5 Channel Punjabi
Meteorological center warned to people that in some areas, snowstorms are expected to drop over 10 centimeters of snow. Meteorological center advised to every resident to live in their houses, they also urged to local authorities to take precautions involving railways, roads, electricity & telecommunications.