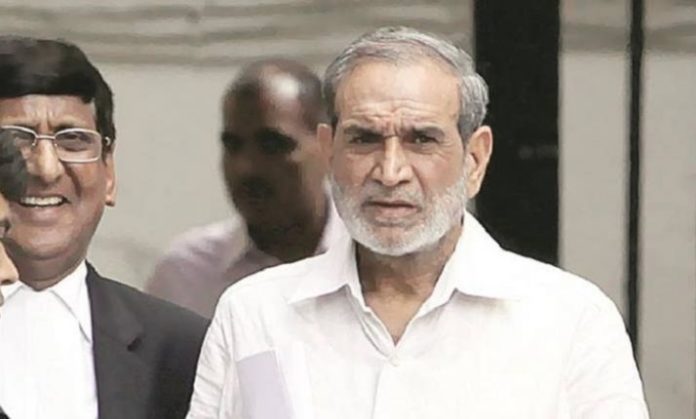 Former Congress leader Sajjan Kumar, who was convicted of killing 5 members of a family in the 1984 anti-Sikh riot case, had demanded the Delhi High Court to give an additional 30 days to surrender.
During the hearing on Friday, the court has dismissed Sajjan Kumar's demand for a month's term ahead of the 31st December deadline.
While hearing the plea, the High Court said that it sees no ground for granting an extension of time to Sajjan Kumar to surrender.
Sajjan Kumar has been convicted and sentenced to life imprisonment by the court.
On sentencing of life imprisonment, Sajjan Kumar had said that according to the present situation, he cannot deal with family matters during the time given by the High Court.
Also, a bench consisting of Justice S Muralidhar and Justice Vinod Goel made clear that Sajjan's life imprisonment will be for the remainder of his life.
Kumar submitted his resignation from the primary membership of Congress after the verdict.
-Harleen Sandhu