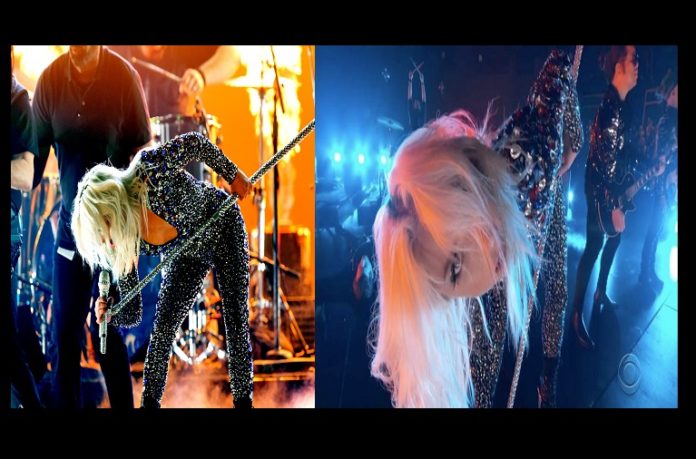 Lady Gaga won three awards at the Grammys this year but her biggest achievement was certainly become biggest meme.
Gaga nailed the show at Grammys with her solo rendition of "Shallow".
She sang both her and Bradley Cooper's parts from the song along with Mark Ronson and the rest of the "Shallow" co-writers.
At the end of her shinning "Shallow" performance, she bended awkwardly staring into camera with her head tilted sideways giving a horrifying stare into the camera.
"A Meme Was Born" after her zombie-like stills becomes viral on tweeter.
Me when the bar has last call 30 mins before 2am. #GRAMMYs pic.twitter.com/49KbH1BjT5

— Andy Kenareki (@AndyKenareki) February 11, 2019
do you have any games on your phone? pic.twitter.com/oR41diH7rV

— seb💥 (@melokordei) February 11, 2019
What my food sees when I check on them in the oven #Grammys pic.twitter.com/jWzozNUVLJ

— Akafi Ali (@AkafiAli) February 11, 2019
Me peaking out my window to see if the snow came #grammys pic.twitter.com/OUKWaGy76M

— DHK (@drewknottss) February 11, 2019
Gaga fans had a different take on her deadly stare.
Anyone: *talks shit about Lady Gaga*

Me: pic.twitter.com/q902GhPyGS

— Alex Goldschmidt (@alexandergold) February 11, 2019